Odd Island Brewing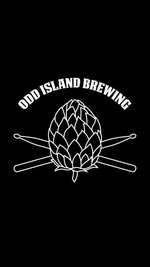 Odd Island brewing is a small microbrewery on the west coast of Sweden. It´s run by two guys with a passion for craftsmanship. The first half of our life as grown ups we spent as the rhythm section of the band In Flames. We learned how to cooperate to keep everything afloat and we took that with us as we entered the magical world of beer.
We´ve travelled a couple of laps around the globe in a tour bus and got the chance to try many different types of beer. We learned how we think a beer should taste. Or not taste for that matter. We brought this along when we started Odd Island Brewing.
The ambition to do everything by hand lies deep within us and we try and maintain that as we grow bigger and better.
Customers for Odd Island Brewing ( pcs)
Systembolag which has Odd Island Brewing ( pcs)